What are the 63 most frequently asked questions about email marketing today?

The short answer is that email marketing is an important tool in the success of a business. Because of its broader reach, high ROI and also being the preferred communication channel, email marketing can help you grow your business. Email marketing enables you to stay connected to your customers. It requires timing, content, and list to work harmoniously.
The following are the some of the most frequently asked questions and answers about creating a successful email marketing campaign.
1. How do I increase my email subscribers?
Having a large number of subscribers means that your emails will reach more potential customers. Avoid buying an email list. Purchased lists are not recognized by email providers such as Yahoo, Gmail, and Hotmail. Here are some of the ways to grow your list organically.
Creating offers: Create quality and interesting contents such as ebooks and ask people for their email addresses before viewing the content. This will help you grow your subscriber's list.
 Come up with subscription forms: Consider adding a popup survey to your blogs, main page or footer.
This will encourage the readers of your articles to subscribe. Partnerships: You can find potential subscribers in other sites and therefore partnering with other sites can be helpful. Provide quality content that will motivate other sites to partner with you. Remember to ask email signups at the end.
 Use call to action phrases: Word choices are critical in email marketing.
Use words that compel instead of using long URLs.
Words like "click here"learn more" and "get started" are some of the positive phrases that will increase your click-through ratio.
• Also, motivate subscribers to forward and share your emails with their friends.
• Free online tools can make your users sign up with their e-mail.
• Make use of the social media by promoting content that requires email addresses for users to access. Add subscription forms and web-forms via URLs on your Facebook page.
Do not be afraid to ask friends, family, customers and potential customers to subscribe.
2. What is the optimal time to send emails?
The best time to send your messages depends on your list. Find your best day by trying different times. But according to Kissmetrics, weekends and early in the morning is the best time to send your emails. Worldstream suggests Thursday 8 am the optimal time while Mailchimp says that the right time to send messages is 2pm-5pm on Tuesdays Wednesdays and Thursdays.
Choose times when there is no competition in the inboxes of the recipients.
There are fewer emails in the mailboxes of many people during weekends and mornings. This ensures that there are fewer emails to distract your customers.
You should do experimentations to find the perfect time that gives you more subscribers.
3. How frequent should I send my emails?
It is reasonable to send your emails to a maximum of four times per month.
Ensure that you do not become a nuisance since it will increase unsubscribe rates.
You can add those whose who sign up for free ebooks to an autoresponder series that will send emails once per day for the first week and then slowly reducing the frequency. At long last, the subscriber will only receive RSS e-mails with newsletters and blog updates. It is advisable to send good emails since people will read them no matter how frequent you send them. But also remember that your new customers might like to hear from you more often.
4. What metrics should you track?
There are two important metrics that one should track. These metrics include the open rate and click-through rate.
Open rate shows the number of recipients that viewed your emails.
Remember your email has no value until someone opens it since there is no chance of engaging with them.
An excellent open rate should be between 15 and 20 percent.
Click-through rate shows the percentage of recipients who clicked a link in your mail. A healthy click-through rate should be between 1 and 3 percent. High click-through rate indicates better offers, subject lines, and creativity.
Other metrics are also vital in analyzing your e-mail campaigns.
They include:
Click to open rate: Shows the number of subscribers who clicked a link out of the total number of people who opened the message. This will enable you to understand the performance of your campaigns.
 Conversions: This will show how many emails were converted.
You will have to use website analytics to help you track the user trail.
• Email list health and deliverability: This is the success rate of your e-mail being delivered to someone's inbox.
E-mail providers monitor the number of unsubscribers and also the number of messages opened for inbox placement. You can improve your list hygiene by removing all the ghost subscribers from your list. Also, remember to send the right content to improve engagement. Before scrubbing out inactive subscribers, consider sending test e-mails. It will help re-engage them. Those that do not respond should be deleted from the list.
• Inbox rates: Shows the number of emails that were delivered successfully into the recipient's inbox.
• Bounce rates show the proportion of e-mails that the e-mail servers of the recipient rejected.
• Spam reports: The number of times that your recipients marked your emails as spam.
5. How do I write my email subject line?
Subject lines will decide whether a person will open your email.
A good subject line should be less than 50 words. It should be specific, brief and creative. You may also consider asking questions and using numbered lists. Make your subject line interesting and also be clear about the content of your message.
Here we have Miles Beckler from www.milesbeckler.com
This video shows you exactly how to create and send engaging broadcast emails that nurture your list and drive sales.
Ensure that you mails raise curiosity and interest from the user. It will increase your open rate since the recipient will want to know more about the contents of the mail.
Including offers in the subject line will also increase your open rate since many people love free and discounted things. Also, start with a call to action verbs to encourage your recipients to click.
Use a subject line that will make your subscribers feel special. It will build their loyalty by giving them a sense of belonging.
Finally, ensure that you describe the entire content in the subject line. This will entice readers to open your email to learn more.
6. What are the regulations of e-mail marketing?
Some laws must be followed when sending commercial emails. It is good to send emails to people that you know.
You should avoid buying lists since there are regulations that protect people from receiving unsolicited contents.
You must do the following when sending commercial emails:
• Add an unsubscribe link in your e-mail
• Include a physical address (PO BOX address)
• Unsubscribe someone promptly when they tell you to do so. You should never send emails to people who have requested to unsubscribe.
• Do not purchase lists.
Avoid messaging people who have not subscribed (This is not entirely banned). You will face stiff penalties if you don't follow these regulations
7. How do I make my emails look good?
Improve your email appearance by using catchy images.
Include buttons in your pictures and also use animated gifts to attract attention. Also, use lively colors and patterns in your design. Your fonts size, style, and colors should be consistent.
Improve readability by increasing sentence spacing.
Since half the audience use phones while the other half use computers, you should design your emails in a way that it will be appealing to all the recipients. Consider using responsive email design because they still look appealing no matter the device used to view them. They have specific styles for different screen sizes. Major email providers and sites like Theme Forest and Campaign Monitor offer beautiful templates that one can use.
Try designing one column email since they do not have sidebars to block the contents as the screen size reduces.
They are also easy to create.
8. What are email  A/B tests?
A/B tests help you know more about your campaigns. You assign one group an A option and the other a B option and check which option attains the better result. Areas, when A/B tests can be applied, include the following
• Subject and ' from' name
• Images versus text
• Time or day
• Pre-header message
You should first decide the area that you are going to test. Determine the goal of the test and how to measure it. You should then set your option A and option B and create your test. Release your test and also remember to promote it. Finally, collect your results and analyze it.
9. How do I make customers put more trust in me?
Include all your details (name and address) in your footer. Also, ensure that your e-mails are mobile-friendly and cater for your recipients' needs. Avoid using unrealistic language since over-hyped and embellished words will disappoint consumers. Your e-mails should be direct and straightforward. You should respond to feedback and also encourage them since trust can be built by positive interaction.
Consistent branding will also build trust since customers will recognize your brands. Using a recognizable name will encourage customers to open your messages. Choose your company name or actual name and use it consistently without changing it.
10. How do I sell more with email marketing?
You can improve your credibility by solving problems for your customers.
Showcase your products by sending images to your subscribers. Case studies and testimonials are useful in building trust as it shows how other people love your products and services.
You should remember to use key messaging.
Send e-mails to the right people by using segmentation strategy. The messages have to satisfy the needs of specific customers. An excellent welcome e-mail will enhance your relationship with customers. Introduce your brand well and remember to thank new subscribers.
11. How do email spam filters work?
Content filters assign points to spammy elements found in an element. If the total offense points exceed the set threshold, then your email will fall into the spam category.
You can run spam tests to save your emails from entering the spam section. Avoid sending spam e-mails since they can ruin your engagement with your subscribers. You can search for words that can alert filters.
Using an opt-in mail list that you created yourself is the safest way to avoid landing into the spam folder.
Here we have AWeber's email marketing experts Monica and Olivia walk you through email marketing best practices to keep your subscribers happy.

To learn more about email marketing best practices and keeping your emails out of the spam folder, visit AWeber Email Marketing
Clean your lists, honor subscription requests, provide your full details and also segment your lists. Also, avoid sending a lot of emails to your recipients. This practices will ensure that your emails do not get into the spam folder.
Avoid excessive use of capital letters and hard sell phrases like Instant, Free, etc. A lot of punctuations will also bring issues. Make your promotion conversational.
12. Should I send email newsletters?
Email newsletters promote several pieces of content under one topic. They usually want the recipients to read all those pieces of content. They may feature special offers and ads. Avoid sending newsletters and consider segmenting your lists. Send emails that have one piece of material to narrow your marketing funnel. Send e-mails more frequently so that to avoid newsletters since you will have less to bundle into a newsletter.
Another way of avoiding newsletters is to host the main content on your blog or site. This is effective since it will drive traffic to your blog. When your recipients find something that triggers their interests, they can read more on your site.
When sending newsletters, ensure that important information is on the top. Links should be visible without scrolling. Links that appear on top tend to have a higher click-through rate.
13. Is email marketing profitable?
Calculate your profitability and decide if it adds value to your business.
There are many online tools that can calculate the rate of investment in your e-mail marketing.
E-mail marketing reaches a broader audience and therefore it has a high chance of increasing sells.
There are a lot of questions regarding email marketing.
Many factors can affect the performance of your e-mail marketing campaign, and it is, therefore, vital to know the best practices that can apply in e-mail marketing. Since email is the most effective marketing channel, one can be assured of success when he/she follows these practices.
14. What is the whole point of email marketing?
A: To reach as many people as possible.
By reaching many prospective customers, you can inspire them to do business with you. However, it is paramount that you keep your goals such as sales, web traffic and conversions in mind. This way, you can build trust with your audience, improve credibility and get them closer to your goal.
15. Is it true that email marketing is dead?
A: No. It isn't dead.
It is still one of the most effective e-commerce marketing channels you can use to reach many customers. Making a post on your website alone doesn't mean that all people will visit and read. This strategy is all about sending a message directly into the inbox of your client.

16. Has social media replaced email marketing?
A: No
Stats show that social media only reaches a third of the people reached by email. Although social media has become and will grow to be even more popular, it hasn't replaced correspondence marketing in any way.
For instance, it is easy for you to deliver a message to any visitor that opts into your list than to reach the people on your social media page.
17. Should you buy a list to kick-start your campaign?
A: No.
Never think about buying a list. The people in the list you're buying might not be interested in you in any way. Besides, they may be less likely to open your messages or even attempt to click on them. They might even go ahead and mark you as spam.
Additionally, by buying lists you might ruin your deliverability score. There are several perils of buying lists and these are just a few.
18. How can I grow my email list ?
A: Learn to grow your list organically.
If you understand the risks of buying a list and don't want to fall a victim, then try growing your list the organic way.
By doing so, you'll be attracting people who want to opt-in and hear from you. One clever way to get started is by creating an offer then ask them for their addresses in return.
19. What is the best incentive to use?
A: Any valuable content in the eyes of your audience
This could be a whitepaper, eBook, webinar, video or a coupon. Any content that can attract the attention of your prospective clients is worth using as an incentive to request and convince your target audience to surrender their email addresses.
20. Is there a need to send an email newsletter?
A: Yes there's a need.
There are several types of emails you can send to your audience and a newsletter is just one of them. This often covers a single topic that promotes various contents. When writing a newsletter, it should be convincing as much as possible. You may include ads or other special offers that will get your recipients to be more engaged.
A: Understand the needs of your audience
If you aren't writing about something that your target audience is looking for, then your chances of winning their attention are minimal. Tie all your messages with your subject lines. Be precise and consistent in all your messages.
22. What is the best length for a good subject line?
A: Fifty Characters or less is great.
You have the about 4 seconds to win the attention of a client. This is the time they will decide whether or not they'll open your message. How to write a subject line varies depending on your niche. You may decide to ask a question, number a list or personalize your subject. However, the subject line should be short, specific and compelling. Begin by setting your expectations then deliver quality content.
23. How frequently should I be sending my emails?
A: There's no set limit on how often you need to send but you need to experiment first.
You can send your messages frequently without boring or frustrating your recipients. The optimal frequency to send messages to your customers can be four times per month or weekly. You can change your frequency depending on the type of message, industry and target clients. It is also advisable to consider your open and subscribe rate when determining how often you should send your message.
24. Does email open rate and deliverability mean different things?
A: Yes.
Deliverability (acceptance) rate and open rate are two different metrics that determine the success of your marketing campaign. Deliverability is the success rate of having your message delivered to your recipient's inbox. When finding out your rate of deliverability, divide the number of messages sent by those delivered.
Open rate is the percentage at which recipients open the messages that enter their inboxes.
The metric plays a key role in helping you determine how impactful your campaign is.
25. What is the best open rate?
A: There's no specific answer as the rate varies from one industry to the other.
The open rate can vary based on personal relationship and quality of your list. If you get an open rate of between 15-25% then you are good to go.
A 30% open rate or more is an excellent job.
26. Which is the best way to ensure my messages look excellent after delivery?
A: Do a test time and time again.
It can be hard to determine how your message will appear upon reaching your audience. It is good to test it over and over to find out how it works for each of your outlets. You can also get help from your service provider. If you find a good layout that looks pretty well, stick to it and use it for all your messages. There's no need to reinvent things every time you want to send a message.
27. How do I Stop subscribers from Unsubscribing?
A: There's no way you can stop people from opting out.
Although you can't stop people from unsubscribing, there are ways you can decrease their rate of unsubscription. Focus on providing solutions to their problems and give them something valuable. When you keep them engaged, they'll stay and you'll be more likely to do business with them.
28. Is it possible for me to improve my relationship with the people on my list?
A: Connect with them on a personal level.
As a great marketer, you need to build a strong relationship with your subscribers. Make them know and trust you. Show them your individuality and personality. Help them understand that you are unique and why they should do business with you and not others.
29. What is the best day and time to send messages?
A: It varies depending on your business
Experts recommend that you do testing first to determine the time and day that works best. Weekends and early mornings often have the best open rates. However, you should experiment as this may not apply to all industries.
30.  what to can i do to avoid my messages from being marked spam?
A: Check the tone and vocabulary you use.
There are specific things that you should avoid if you don't want to fall into the spam folder of your audience. Spam folders have become very sophisticated nowadays. The best way is to write like you're writing to a friend and not just like someone with an intent of selling. Try to be different!
31. Do I need to use plain-text or HTML?
A: Do A/B testing for this.
While some prefer the eye-catchy HTML images, others like using plaintexts. It depends on what your target audiences prefer. You may try using both to determine the best.
32. Is there anything I can do to improve my click-through rate?
A: Include a call-to-action at the end.
It is amazing to have a good click-through rate for all your messages. Place call-to-action in all your messages and ask subscribers to lick here' or hop now' to help boost your click-through rates.
33. What is the recommended message length?
A: A recipient should take about 20 seconds to read your message.
A message should take no longer than 20 seconds to read. This should be a guideline when writing all your messages.
However, ensure to include relevant information, links, and CTAs. The links should be placed strategically at the top where a client doesn't have to scroll far down.
34. Is it good to segment my email list?
A: Yes
Provided you've got sufficient resources to segment your list and personalize your content, you can go ahead to divide your subject. You can customize your subjects to fit the needs of each individual based on their interests. This can help make your campaign more effective.
35. Which are the best metrics to use?
A: Click-through and open rate are the best metrics to consider.
If you're sending messages and no one is opening them, then it means you aren't communicating to your target clients. Similarly, if they're opening but not clicking the links you add, then it means there is no conversion you're making. Therefore, it is paramount to observe the two metrics.
36. How can I convince the people in my email list to open my messages?
A: YES. By writing compelling subject lines.
People don't just want your name. They first see what you have to tell them by looking at how you approach them. To win their attention, you need to include a compelling subject line that makes them do a split-second decision whenever they see your message in their inbox.
37. How can I write a good call to action ?
A: Make it clear and simple
Be aware that some recipients don't have time to read the entire message. Some would click them right away if they found what they've been looking for.
Therefore, it is good to write it at the top then repeat at the end for those who'll read to the end. Additionally, the CTA should clearly state what your audience are required to do.
38. Is there a way I can know the headline that works the best?
A: The one that is short, sweet and action-oriented.
Headlines vary. Others can be better than others depending on how you write and the audience you address. You can do some A/B testing to find out what type of headline that fits the needs of your audience.
39. Is there a difference between soft and hard bounce?
A message that bounces means it didn't deliver to the desired person. A hard bounce means the message permanently didn't send for some reason. It could be the address is invalid, blocked or fake. A soft bounce is when the message failed due to a temporary reason. The service could be unavailable or the inbox is full. For a healthy list, ensure that there are no instances of both hard and soft bounce.
40. Do I really need to care about my email subject Line?
A: Yes.
Your subject line is very critical and is good to make it easy to recognize.
Some recipients can mark your message as spam in case they find a different name.
Your subject line should always feature your individual or company name.
41. Should I pay attention to SPAM laws?
SPAM laws should be your guide. SPAM law requires you to include an unsubscribe' link in each message you send.
Other details to include are your address and company's name. If a client opts to unsubscribe from your messages, don't go ahead to email them again. Non-compliance to Spam Laws can cost you about $300 per message.
42. What is the right number of links to include in my email messages?
It is good to direct people to your website or webpage. However, the number of links you use matters especially if you have a long story to share with your clients. When you include many links in your copy, you get higher chances of selling. However, be sure not to exceed 100.
43. Should all my messages be mobile-optimized?
A: Yes.
All your email marketing messages should be mobile optimized. This is to increase more chances of getting potential customers. A huge percentage of clients use mobile devices. Likewise, the links you include should direct your recipients to mobile-friendly websites.
44. What is the difference between single opt-in and double opt-in
When building your list, you have to decide whether you'll use single or double opt-in. single opt-in is where a user doesn't have to confirm that they signed up. The user is added instantly into your list and will start receiving messages from you.
Double opt-in is where a user is required to confirm that they signed up and will receive messages. He/she is required to click on a link to confirm if they are the real owner of the address.
45. Should I encrypt all my messages?
If you're sending confidential and sensitive messages, it is advisable to digitally sign them. This helps the recipient to understand that the message comes from you. It is good if you don't want suspicious attackers to sift through.
46. When readers choose to view in browser' does it mean they cannot read my message?
Users can choose to read your message using their browsers especially those messages in the form of HTML. However, this doesn't mean they cannot read the message well. Those people who use old mobile devices and want to a better way of reading the email can choose to use the view in browser' option.
47. Which words should I avoid in my subject lines?
The subject line is like your ID. It is what can make or break your efforts and lead you to the spam folder. All trigger words should be avoided as they increase your chances of being spammed. Lines containing all' can do better than those containing calendar'.
48. What is a seed list?
The seed list is that which contains addresses that you will send a message before sending it out to the rest of the members. It allows you to test your message before you can send it to all people.
49. Do I have the power to improve my CTR for all my CTAs?
It is good to design your click-through rate to appear more clickable. There are various ways you can do so. Start by making your ideas clear. Your CTAs should stand out unique. Extensions can increase your visibility. Symbols can help create more attention.
50. Are there ways I can make my messages stand out unique in my recipient's inbox?
You don't have to make shots that miss your target. To get the most out of your campaign, consider sending your messages during off-peak hours like weekends. When writing your message, pick the words to use wisely. Show them that you did a research and didn't just wake up and send them something.
51. What is lead nurturing?
It refers to a process of establishing relationships with your buyers at every stage of your sales funnel.
The main focus of lead nurturing is to improve your communication and marketing efforts.
52. Is there something like too much lead nurturing?
A maximum of six lead nurturing messages per day is good. Lead nurturing can get horribly wrong if you're not careful.
Consider giving your prospects the time to pause and reflect what you're trying to make them do. The more you understand their journey and process, the better you can convert your leads into sales.
53. Do I need to have a story in all my messages?
Yes. It is important to send a message containing a story. Not all prospects would want to hear about you, incentives you use, sales, product or even the features of your products.
They would want to learn more about how people with similar interests experienced your product.
They prefer sharing stories, remembering stories and connecting with them emotionally.
54. Is there the recommended time I shouldn't exceed before responding to a message?
The best time to respond to a message is between 12-24 hours.
If it's possible to reply before 12 hours, then that can be excellent.
The quicker you respond to messages the more you create a sense of personal touch with your prospects. Besides, they'll see you as reliable.
55. What is a cold email?
Cold emails are sales-oriented messages containing content that aligns well with the needs of your recipients. They are much customized and often carry business prospect. Since they are unsolicited, they can be marked as SPAM.
56. Where can I get good email templates to use?
There are several pre-designed templates provided by various campaign tools. Whether you decide to use Pardot or MailChimp,Aweber you'll get a ready-to-use template but if you can create one from scratch, then it would be great. Most of these tools give you an option where you can paste the HTML code of your template design.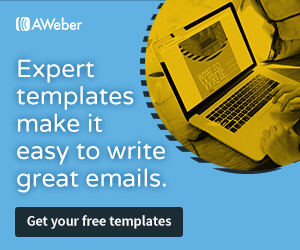 57. Is there a way I can encourage an opt-in?
A: Do brainstorm alternative methods to capture addresses. Capture the information of buyers from different audience groups and channels. You can also evaluate the techniques used by competitors.
58.Can email pop-ups really work ?
In case you utilize pop-ups to increase the number of subcribers, then there are cases of decline in quality but are still worth. However, be sure to employ the best practices and don't display your pop-ups too fast.
59. How can I target without necessarily boring prospects with too many questions?
The best way is to sense, respond, watch and don't ask much. It is good to monitor your clients rather than asking them interruptive questions.
Track their clicks to understand their needs better.
60. What is the simplest way to improve my email targeting?
Use a quick-win trick. This is pretty simple but is effective in helping you achieve better results.
Other means include improving your welcome message, content, using post-purchase messages and creating distinct rules for all your automation.
61. How do I get started using dynamic content insertion?
Dynamic content insertion allows you to add various types of content in a single block or section in a message.
It enables you to tailor texts and images to appeal to various clients.
62. What is the best time to do A/B testing?
A/B testing allows you to find out the right tricks and formats to use in your campaign. There's no recommended number of times you can do your testing. The more the tests you do, the better you'll improve your campaign.
63. Is it good to use more images than content?
This depends on the services and products you deal in. if you find that you can explain or narrate a story better using a GIF, then you can opt for that.
However, if GIFs lead to opt-outs, then better try static images or content.
Bottom Line
Success in email marketing depends on well you understand your business and methods you employ. As the marketing methods become more popular and advanced, several things arise and questions and the number of questions surrounding it magnify.
For more details and information go to how-to-actually-set-up-an-autoresponder-email-follow-up-series
prefer to listen instead – then check out the Aweber email marketing podcast series