The Ultimate Beginners Guide To Effective Email Marketing Today
Email marketing is a very popular and widely used online marketing channel. This is mainly due to great effectiveness.
One can reach customers or other contacts with little expenditure fast and reliably.
The costs lie clearly under other direct marketing forms such as Post-Mailings.
In many cases, email marketing is highly recommended.
Not only the favorable prices are convincing, but also the simple application makes it possible for almost everyone to send effective newsletters themselves.
There are many examples of useful application areas for email marketing.
A beginner's guide to effective email marketing
 Related podcasts series…
In this beginner's emailing guide, we will see together each of the essential steps to set up an emailing strategy and send your first campaigns successfully.
Emailing is a great marketing tool for acquiring and retaining customers, but sometimes it can be complex for beginners.
Here is a table of contents to help you access each section of this emailing guide.
 1: Introduction to the emailing guide
 2: Selecting an emailing software
 3: Build your email list
 4:How to create an email marketing campaign
 5: Emailing Conversions
 6: Analysis of Results
1. Introduction to the emailing guide
Email marketing  has many advantages, such as the ability to segment these email lists and obtain very interesting conversion rates! To summarize the strong points of emailing, we can mention the following:
•Establish a relationship with users and retention of potential customers
•Reduced costs thanks to emailing software with an excellent quality/price ratio
•Ability to target your marketing messages via the segmentation of your email database
•The campaign statistics (open rates, click rates, conversion rates, etc.)
•The highest conversion rates of digital marketing
•Ability to automate emailing messages and campaign planning
A guide to creating an email marketing strategy offers any brand the keys to take advantage of their emailing campaigns. The steps to take so that the messages are effective and increase conversions throughout the company.
Email marketing is an excellent communication tool for companies.
It allows getting in contact with the users with a very low cost.
Another of the most interesting features of email marketing is that, if it has been done well, users have previously given the brand permission to receive this type of communication.
Since it is a commercial communication less intrusive and, therefore, more effective.
2. Selecting an email software provider
The second step of this beginner's emailing guide is about selecting emailing software that fits your needs.
This step is crucial in developing its communication strategy.
Indeed, depending on your type of business, your email database or your language you can prioritize emailing software over another.
We will see together a complete comparison of the best emailing software, as well as the key elements to look for to select your emailing solution.
How to choose an email software provider
To properly choose emailing software that meets these objectives and needs, there are several elements to take into account.
Among the main elements to choose your emailing software, we can mention the price, the ergonomics, the template editor, the available statistics, the language, advanced features such as A / B testing or marketing automation, customer service, etc.
Email Marketing Tools
There are many platforms for sending newsletters, but you should still identify the one that best suits your needs.
Below is a list of 6 popular email marketing tools:
The Most Powerful Landing Page Platform
3. How to build your email list
In this third section of the beginner's emailing guide, we'll see that the key to any emailing campaign is to build a consistent and well-segmented email list. If you start with a good email database, you're off to a great start on your emailing strategy!
We will see together all the important elements to build a quality emailing database.
Establish goals and target audience
As with any communication strategy, it is essential to clearly define its objective as well as its target audience as part of an emailing strategy.
By determining your goal, you have the opportunity to build more effective email campaigns that are tailored to your targeted audiences.
The main idea we develop in this emailing guide is that you put yourself in the shoes of your target audience and determine what their needs are.
Does she want to be informed about the latest news from your company? Is she interested in receiving special offers and discounts on your products or service?
This will allow you to adapt your message and fulfill your goals.
Here are some examples of goals you can pursue:
.Increase the opening rates of emailing
.Bring traffic to the website
.Increased number of leads
.Increase in sales
Building your email list
To build a good email database, you have several options available to you.
Some are very simple to set up, while remaining effective, while others are more original and can offer you interesting results.
It's up to you to see which of these proposals suits you best.
•Get your CRM ( Customer relationship management ) list of customers and prospects
•Add a registration form to your website
•Collect emails via eBooks
•Add a newsletter sign-up tab to your Facebook page
•Add the link to the newsletter in your signature email
The importance of  opt -in email
The notion of opt-in is fundamental in the context of building a list in emailing. Indeed, the opt-in can be defined as follows:
By definition, the opt-in as opposed to the opt-out where the person who has been added to an email list did not agree beforehand, and must, therefore, indicate that it does not wish more receive emails from this sender in the future.
Tips for cleaning your email database
Having a "clean" database is extremely important for a number of reasons. On the one hand, removing unnecessary emails, such as duplicates or misspelled emails, allows you to avoid sending emails into a vacuum. On the other hand, a consistent list allows you to avoid the risks of being a spammer.
The good news is that most emailing software offers features to clean up email lists, such as duplicate or erroneous email management
4. How to create an email marketing campaign
In this 4th stage of the emailing guide for beginners, we will finally put our hands in the grease by looking together at the essential elements for the creation of an effective emailing campaign!

The 5 types  of email marketing campaigns
First and foremost, it's important to understand that email campaigns are not just newsletters. There are several types of email marketing campaigns; here are the 5 main ones:
•Newsletter
•Marketing offer
•Special Announcement
•Invitation to an event
•Transactional email
How do you to create an effective email campaign?
To achieve a consistent and effective email campaign, there are several steps to follow that allow you to avoid the traditional pitfalls in which beginners fall. If I were to mention only 7 essential elements of an effective emailing, I would definitely indicate the following:
•Segment your email database
•Choose an appropriate location
•Find a powerful email object
•While structuring the content of their email
•Use a good image/text ratio
•Place the call-to-action
•Test before sending
Segment  your email database
As we have already seen earlier in this emailing guide, it is essential to segment your e-mail base according to the information you have available and the audiences you want to target. For example, a geographical indication will allow you to adapt the message of your emailing according to the place.
You can also translate the emailing into the appropriate language, or for example, use a loyalty message to your customers, and a more commercial message to prospects not knowing your services.
Choose an appropriate email template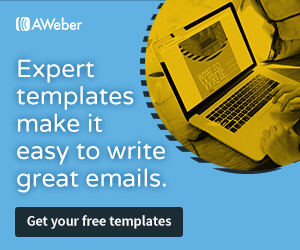 Most emailing software offers pre-configured templates, which is obviously handy if you have no budget to create a newsletter design.
And these solutions also offer the functionality of editing this template to match our desires, even if we have less freedom than by realizing the design from scratch.
The choice of the template is very important, and you must think about the different scenarios that you will have in your email so that it can answer easily.
For example in the case of a newsletter, you need to think about the different sections you will need and adapt the template design accordingly.
The right email content
Which content is exactly appropriate and relevant depends on the composition of the group and on their own goals.
If you want to strengthen your sales, then certainly product offers are appropriate.
Ideally, these are tailored to the individual recipient by segmentation into different recipient groups.
With individual offers, which are also interesting for the respective receiver, one reaches the best possible result.
For the recipients of a sales newsletter, other contents are certainly more relevant than for the recipients of an info newsletter: some looking for good offers, the others for the latest news.
The "right" content is quite relative.
The right email design
When designing sales newsletters, there are a few things to keep in mind that can be critical to your success.
Above the fold:
When placing the most important content, such as the offers that you would like to promote in the newsletter, the above-the-fold area is important.
The term originally comes from print advertising and refers to the area of a newspaper or brochure that you can see at first glance without turning or unfolding.
Email marketing is about the section of the newsletter that you can see right when you open it without scrolling. The main contents including call-to-action.
CTA: Using a Call to Action (CTA) is especially important. For example, this can be a button that instructs the readers what action they should take after opening the newsletter. The caption of this CTA should be as clear and motivating as possible.
Colors and contrasts
One should above all use color contrasts in order to sell his products better. Offers and clicks should stand out clearly from the rest of the newsletter.
But that does not mean that you should fill the entire e-mail with contrast elements.
Instead, focus on a single element that captures the reader's attention.
If this works, you can find out with a simple test: pinch your eyes and look at your newsletter.
Do you still recognize where attention should be directed? Is it unique and easy to find? If so, you have done everything right.
Old text
Beautiful, attractive pictures in the newsletter are of course important.
However, many recipients do not immediately see the pictures because their email clients are not displaying graphics.
In order to keep the content of the email recognizable, graphics should always contain old texts.
These are displayed in any case, even if the graphics are not loaded. The words should contain exactly what the graphic would say, for example: "20% off the summer collection".
Send the first newsletter – What do you have to pay attention to?
You have found the right email marketing software, set up your list of recipients, compiled target group-relevant content and created an appealing newsletter.
This should be remembered:
1. Sending time.
Both the time and the send date should be adapted to the respective target group.
For example, B2B customers tend to get better from Monday to Friday between 9 am and 6 pm, while consumers tend to get on weekends and evenings.
The perfect shipping time can be different for everyone. Try for yourself which time works best for you.
2.Sender and subject.
This is the information the recipient sees and needs to convince before opening the email.
Choose a trusted recipient, preferably with clear names and a meaningful subject. Tips on the length of the subject can be found in this informative article.
3.Mobile-optimized presentation.
Experience has shown that more than half of all emails are already read on mobile devices.
Therefore one should optimize also newsletters for the mobile representation. Many e-mail marketing tools offer responsive design templates. The presentation then adapts automatically to the terminal.
4.Recipient groups.
Sending an email to all available recipients only makes sense in a few cases.
The most efficient email campaigns are tailored to a specific target group.
To do this, you select recipients from your mailing list who have certain characteristics (such as gender, customer status, etc.).
All information that you have stored in your distribution list can be used for the target group selection.
5.Tests
Before you send the newsletter to all recipients, you should definitely do some tests.
First, you should send yourself a mailing test to check the presentation.
You should also check all the links.
If possible, a spam test is also worthwhile. So you can already determine in advance, what is the probability that a newsletter is intercepted by the spam filters.
6. Send
Is the sending time right? The sender and the subject are adapted to the target group?
The right representation of mobile devices is secured? The right recipients are selected and everything is still tested?
Then you can start – either ship immediately or post the mailing for a desired time in the future.
5. Email Conversions
As developed earlier in this emailing guide, to measure whether goals have been achieved with an emailing campaign, it is important to analyze the conversions brought about through your emailing campaigns.
In the same spirit, we will see together what landing pages are, essential to improve your conversion rates.
Measure conversions

Conversions are directly related to the initial goals of your emailing campaigns.
This is the measure of these to evaluate the success of your emailing actions.
To set up this reporting, you must use a traffic analysis tool on your website.
Google Analytics is a great free tool for measuring data on your website.
You can also identify the traffic and actions of visitors to your site specifically from an emailing campaign. This is very interesting to analyze the conversions on your site!
Landing page email strategy
The landing page represents the page where your readers are directed after clicking on a link or button in the email you sent them.
A good landing page contributes greatly to a good conversion rate! If your page is not clear enough, your readers will get tired and leave your site quickly.
Do you remember that a user's attention time is 8 seconds on average when I told you about the structure of the content in an emailing?
This figure should also be kept in mind when creating a campaiagn.
Some emailing software such as Getresponse and instapage offers to easily and quickly create landing pages directly from their interface, which could greatly help you for your campaigns!
6. Analysis of email marketing results
In this section of the emailing guide, we will see that one of the great advantages of emailing over traditional marketing is to be able to measure and analyze a large number of statistics in order to evaluate the success of an email campaign.
We will see together the main indicators to be measured as well as the statistics obtained on average worldwide for emailing campaigns.
Key statistics to analyze your email campaigns
Email software often offers a lot of very useful statistics to analyze its campaigns
•The opening rate
•The conversion rate
•The click rate
•The bounce rate
•The evolution of your number of subscribers
•The shares of emailing your social networks
•The return on investment (ROI)
Conclusion
Email marketing is standard in the online marketing mix and offers a wide range of potential.
The prerequisites for this are the use of an efficient and legally compliant email marketing tools, target group-relevant content and basic knowledge of technology, design, and usability.
Once these are met, almost everyone can use the potential power of email marketing and convince themselves of how little effort can be achieved quickly.
Related posts….
Prefer listening to reading? Check out the Aweber podcast:The Ultimate Guide to Email Marketing