6 Easy Steps To Create an Email Newsletter today

For a business to grow and start making a profit it must have undergone some extra measures to ensure its success. One of these extra measures is having a newsletter for your business. A lot of people do not realize this but the newsletters are actually important to a business.
If you are an owner of a successful company, blog or online business then you most probably understand the value of an email newsletter to a business. A newsletter is a medium which is cost-effective used for growing relationships and keeping regular contact with clients and prospects.
According to a content marketing institute Budgets and Trends Study In a research done found out that about 78% of respondents have used newsletters.
Another study from a research company called Nielsen Norman Group was able to find out that 90% when asked preferred to get their company updates through newsletters the rest 10% said they would prefer getting updates through social media.
That just shows how businesspeople value newsletter. If you are not familiar with the newsletters, then this article is exactly for you. We will start by looking at some of the importance of using newsletters in your business then look at the steps required to create an email newsletter.
Creating Awareness
One great importance of using newsletters is that when you publishing a newsletter you get the opportunity to increase understanding as well as awareness of your firm and the products and services which you are offering.
Prospects and customers might have a vague perspective and understanding of what your firm can offer if the only place they get to hear or see it is in advertisements. The contents of a newsletter create a bigger picture. One tactic you can use to encourage customers to find out more, you can include things like links to a very detailed piece of information on your website.
Maintaining Contact with your subscribers
Another great thing about Issuing newsletters at occasional intervals, maybe weekly, quarterly or monthly, is that it helps you keep in contact with your customers or even your prospects between sales or purchase calls.
When you get yourself in a hard decision-making process which is complex and long, you can, for example, use newsletters to involve all decision makers throughout the whole process. When customers purchase your goods infrequently, you can keep in contact in between the sales so you end up building a healthy relationship before the next purchase opportunity.
Shows Expertise
Sending out an email newsletter will show your expertise and build confidence in your subscribers. According to most marketing consultancies newsletter content that gives valuable information to prospects and customers helps a company to grow as a leader of the industry.
In order to achieve that, you need to include articles which address key issues that provide information on industry or issues in your market sector. You should give information on any events or future updates.
Having seen some of the importance of newsletters, you are ready to learn the steps involved in making an email newsletter.
1. Know exactly what the goal of your newsletter is .
The first thing which is also very important is before drafting a single word you should make sure that you know what it is exactly you wish to get from that newsletter and how it can fit into your bigger content strategy. Do you want to send traffic to your site? Have more email contacts? Or is it meant to help you generate leads? Know what it is then the rest of the ideas will flow from that.
2. Come up with your content
After you have successfully managed to know the goal of your newsletter the next thing to do is to find content to write. There are high probabilities of being able to passively or actively find content but it all depends on how early you come up with a goal for your newsletter.
When you actively find the content you are literally going on a search for content that will help you solve a certain goal. On the other hand, when you passively find content you a browsing around the internet and randomly stumble on the content when you were actually looking for some other content, but you realize that it actually could fit in perfectly.
3. Come up with a template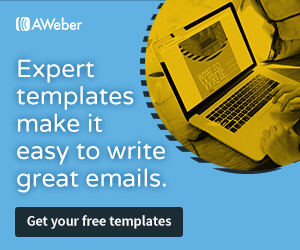 The other important step is making sure that you have a picture of how you want your newsletter to look like before you write a copy.
This helps you know precisely how much of your space you should promote a piece of content, there is nothing more stressful than trying to squeeze a copy into a very tight space.
You do not have to make your template look flashy so much even the newsletter with the least number of words still look really great. The design that you come up with should make it easy for the people receiving the newsletter to read, click all the parts of the email and scan.
4. Add in content
After you have the perfect template, you are now ready to add the content. You can fill in the template with pictures and words. The content should be the meat of your newsletter so you should juice it up a little. You can keep it short to encourage click-throughs.
5. Pick the sender name and subject line.
A lot of things can aid you in gathering a click-worthy subject line, things like brevity. Whatever you choose, you should make sure that it is easily recognizable so that the recipient doesn't get confused as to why you emailed them.
6. Remove loose strings and send
The next step is also very important. You should make sure that before you hit that send button that you have corrected any mistake you might have done in the newsletter. You should make sure that your email is legally compliant before sending it to others. If you have done all that and feel like it is ready then you can send
Conclusion.
The points mentioned above were derived after extensive research, so if you are totally new with newsletters this article acts as a quick guide to you.